HAPPY VALENTINE'S DAY
Oh dont look so perturbed Valentine Barbie. Let your Ken/Blaine/Ken show you how much you fill my heart with knitted joy!
OHHH i have GIFTS for YOU!!! isnt that the point of this holiday? to show my deep affection and devotion to you through wanton purchasing and elaborate romantic cliches? To start the overzealous blantant display of affection for you. I shall pick you up in my white horse drawn coach.
Once settled i will shower your with expensive and rare Safeway Roses.
And the finest of stuffed toys (only $9.99 with purchase of 4 hallmark cards)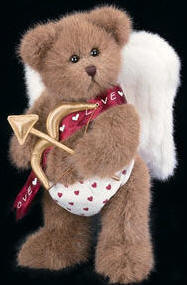 I will serenade you with a megamix of the greatest love songs by Def Leopard while you nibble delicately on chocolates and toss the nasty cream filled ones onto the passing streets.
Love is like a bomb, baby, c'mon get it on
Livin' like a lover with a red hot thong
Lookin' like a tramp, like a video vamp
Demolition woman, can I be your man?
Razzle 'n' a dazzle 'n' a flash a little light
Television lover, baby, go all night
Sometime, anytime, sugar me sweet
Little miss ah innocent sugar me, yeah
Hey!
C'mon
Take a bottle
Shake it up
Break the bubble
Break it up
(pour some sugar on me)
Ooh, in the name of love
(pour some sugar on me)
C'mon fire me up
(pour your sugar on me)
Oh, I can't get enough
I'm hot, sticky sweet from my head to my feet yeah


(and we all know what a powerful singing voice i have -not to mention an 8 octave range like Mariah Carrey)
Just as i am fading out of the last chorus, We shall arrive at our enchanted Denny's full of ambiance and romance.
I will whisk you away to a corner booth and order us the appetizer sampler to split over the finest house white available ( i believe they pronounce it Scheven Upe).
Once i return you to your doorstep and a light peck is placed on both your cheeks I will place my heart in your hands.
And i mean every Red dye #6 word! never doubt my love Barbie, NEVER!
XOXOXO Laura